Vacation On A Budget
Awesome Vacations Are Possible On A Budget!
Have you been held back from traveling because you think it doesn't fit into your budget? Well, the good news is that I am going to share with you how I travel (which I do ALOT!) and how I do it within my budget.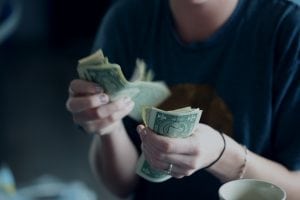 Traveling on a budget is just like putting together a puzzle. When it all comes together, you have this awesome sense of accomplishment but what you also have are some pretty amazing memories that didn't break the bank.
I am going to share the 4 areas that I focus on when planning a vacation. I will also share how you can save money as well as resources to help you out!
1.Accommodations – Give up having to stay in a 5 star resort or hotel. If that is a priority to you, that is totally cool but just know that it will cost you.
There are so many options outside having to stay in a hotel room and  are totally worth checking out.
Online property rentals are options that myself and friends have used. These are online platforms which allows people rent out their properties to guests. This is generally cheaper than a hotel and you have access to a full apartment or house.
Here are a few reputable online marketplaces –
If you are a hotel kind of person then definitely take advantage of using travel apps to book. Not only will it do the searching for you but you can also earn points that can be applied to your stay and save you money. Also, become whatever "rewards member" that hotel offers. This is usually free and can get you services such as free WiFi and other amenities.
Here are some apps that I have used. I share these specific ones because they are FREE and easy to use.
And of course there is always the option of being a guest at a friend's oir family's house!
2.Meals – You do NOT have to eat every meal out! Not only does that become expensive but meals out are not as ideal as what you can make yourself.
If you take advantage of the online marketplaces that I listed above, then you will have a full kitchen to work with. This means going to the grocery store and buying all the normal things that you would at home with maybe a few extra treats. This grocery bill will most likely cost you what one, maybe two dinners out would.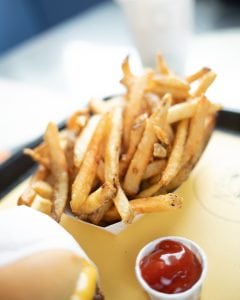 Not only will your wallet thank you but so will your belly and it just makes those few meals you do decide to eat out a little more special.
That being said, I have done grocery store trips when staying in a hotel as well. What has worked for us is buying a cheap cooler and shopping for our breakfast and lunch meals then having our dinners out and get either a case of bottled waters or if you carry your own water bottle, buy a few gallon jugs. Some hotels do provide free water bottles but only upon request!  If you are staying in a hotel, at the time of booking, ALWAYS request a microwave and a refrigerator. Some hotels charge for this and some do not.
3. Adventures – The activities we do while on vacation can be our biggest expense. First thing to do is plan ahead and prioritize what you what you want to do.
Depending on where you are traveling, you can so many activities for FREE! The only catch  to this plan is that you kind of need to enjoy outdoors. You will be pleasantly surprised at how much there is to do outside that will not cost you a cent!
Things like swimming with the dolphins and helicopter tours are generally a once in a lifetime thing and may be worth the money to you. For these things you will need to plan ahead. You WILL create some awesome memories and enjoy that once in a lifetime experience. Many hotels, resorts and even groupon is a great place to find deals on excursions and activities. In my opinion, do what you need to do to make this happen IF it is a priority but if it isn't and its just something that would be kind of cool, forget about it and spend your money elsewhere or not at all!
With the internet at our fingertips at all times, we have the access to finding out anything  about anything. Search "free fun things to do" for the area that your going to. Grab maps and brochures at the visitor center, ask for suggestions from your friends and families, put a post on social media and start planning away.
4. Transportation – This can either be very reasonable or very expensive. Whats awesome is that YOU get to choose the how, where and when with your transportation.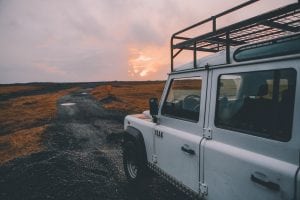 You may have a particular place that you know you want to vacation and that will determine your mode of transportation. This comes down to simply planes, trains and automobiles or possibly a boat!
If your vacation requires a flight then you will just need to watch flights and also look at flying out of different airports in you have a choice of more than one. When booking a flight, PLEASE watch for the extra fees. The flight itself may be super cheap but the "extra fees" could add up so just be aware and do the math! Most airlines have credit cards which allow you to earn points towards free flights and they also have free "rewards programs" that also allow you to add points towards future flights.
Vacations that are within driving distance from home are definitely underrated! There really are so many places that are not too far from home that can still give you get that sense of being "away". The only expense with this would be gas and possibly a rental car. We have rented cars in the past just to avoid putting extra miles on our cars.
Don't forget about the train! This is an option that I do not always consider. A train ticket is not as pricey as a plane ticket and generally cheaper than a rental car and could get you to your destination in a reasonable amount of time.
Regardless of how you get to your destination, you still need to know how you will get around. The options here are hotel shuttles, Uber, Lyft, Subway, Taxi etc. The important piece here is just being prepared in knowing what is available to you. Of course walking is always FREE!
**BONUS**
Creating a budget friendly vacation can be time consuming. Some may have the time which is great and it can be FUN! Some may not have the time and this is where my BONUS comes in!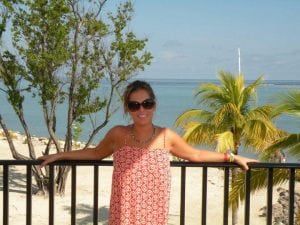 I have a good friend Melissa who can take care of ALL your travel needs within your budget for FREE! Check out her website Enchanted Vacation here. She also has Facebook groups that she shares exciting vacation destinations, travel tips and WICKED awesome deals! Click here to join her Facebook group and join the fun!!
I hope this gave you some ideas and has you excited to start planning your vacation!!
Much Love,
Coach KMA