Create Freedom And Fun In Your Life
What if your life was full of freedom and fun?
Creating freedom and fun in life is a choice that EVERYONE has. What is missing is that not everyone chooses to create it and/or doesn't even realize they have a choice.
Let's start with FUN!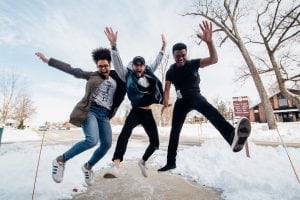 When there is fun, time seems to go by faster, work doesn't so much seem like work, we feel less stress, we are smiling, we are more creative, we have more patience and we are excited! We are also more open minded and conversations have a lighter flow to them. We are more willing to say yes to things rather than being an automatic no.
The biggest thing that occurs when we bring fun, is that we are HAPPY! For real, think about it. Have you ever been having fun and not been happy? In my opinion, it's impossible. I could keep going with what shows up along with fun but I think you get my point.
Is there any reason why you would NOT choose to bring fun to your life?
Here is the flip side of bringing fun. Some are not sure how to create fun. There are many people in the world that are feel stuck in their life where it is at and do not see another way. I will share my number one tip I gave my clients when coaching them that had them go from being stuck to being in a place of fun.
#1 Tip to Creating Fun
1 – Check you environment – This includes people that you surround yourself with as well the places where you are spending your time.
People – Are the people you are surrounded by daily empowering you, challenging you to play bigger and show up in a positive mindset?
If the answer is no to those questions are no, then you may want to start expanding your circle of people and start looking for others that are also wanting more fun in their life. Being surrounded by negativity and more of the same day in and day out, will not fulfill your desire for a fun life.
Places – What is the feel of the places that you spend most of your time? Do you feel stress when you're there and even sometimes before you even get there? Are they places that you even really want to be at? Is it an environment that allows you to grow?
Same as above, if the answers are no to those questions then perhaps consider finding different places to hang out. If it's your job, look for something else that can serve you and what you're up to creating in your life. Are you spending most of your time inside? Get outside and enjoy some fresh air.
Once you start to have some fun in your life, you will naturally feel more freedom every day.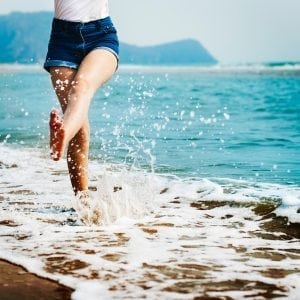 What would your days be like…..
If you were having so much fun at work that your days flew by?
If you actually woke up excited to go to work because you knew it was going to be fun?
If you were not feeling some level of stress every day and spent more time smiling than stressed out?
If you had more patience and didn't mind and actually looked forward to answering others questions?
If you woke up every day excited?
If you were able to see and accept others point of view even if you didn't agree?
If ALL your conversations were easy?
If you actually loved every minute you spent with your partner?
There is a whole lot of freedom happening there. Don't you think?
DO NOT STAY IN A PLACE THAT LACKS FUN AND FREEDOM!
I am not saying it is easy to create a life of freedom and fun but what I am saying is that it is worth the work that it takes!
It will impact your life in a way that you never imagined as well as lives around you. Also, you will soon start to experience that YOU get to say how your day goes!
You don't stay mad as long or lose your temper as fast or give up on tasks as easily as before!
You will find that more people like YOU (aka happy and fun) will start to show up. Opportunities that you were not open to or didn't even know were there, you will now see!
BAMMMM FREEDOM!! Have you ever felt freedom at that level before?
The freedom to say how it goes?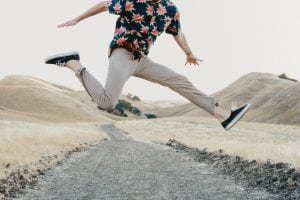 The freedom to do what you want when you want?
The freedom to choose the places you spend most of your time at?
The freedom to choose who you spend your time with?
All of this comes down to what my message is in just about everything I put out there. Choose your life and choose it powerfully.
No matter where you are at in the life, there are tools to support you to get you where you want to be. You just need to be committed to doing the work and believe in yourself that you CAN and do deserve a life of FREEDOM and FUN!!
As always, I hope you were able to find something in my message today that inspires you to create your life the way you say so. If you know someone that could use this message, PLEASE feel free to pass it on and share. I am always open for a chat and would love nothing more than to empower you in living your life powerfully! Click here to reach out!
Leave a comment below with some of the places that you wished you had more freedom and fun in your life and if you have created that freedom and fun in your life, what was the biggest shift you had in choosing that?
There is so much power in sharing and there is a good chance that someone will get something for themselves from hearing what you have to say!
Thanks for always taking the time to read and share my words.
Much Love,
Coach KMA