Getting Your Daily Diet Back On Track ~ Part 2
Ask These 4 Questions When Getting Your Daily Diet Back On Track
Today I am sharing 4 easy questions to ask yourself when getting your daily diet back on track. This is the follow up to part on of my series that we took on earlier in the week.
The 4 tips we touched on were
Having a meal plan to follow

Finding accountability

Meal Prep

Creating a solid schedule
You can check out My Top 4 Tips On Getting Your Daily Diet Back On Track by clicking here.
These awesome simple questions you can use to get yourself back on track with your daily diet and healthy lifestyle but these questions are also a staple to use in all areas of your life. They can be used when your stuck, when your looking to creating something new, at work or with your family. If you are one of my clients, if I coach or mentor you or if you are in the Team Management and Leadership Program with me, you are going to know exactly where I'm going with this.
Ask These 4 Questions When Getting Your Daily Diet Back On Track ~
What is working?

What is not working?

What is missing?

What can I put in?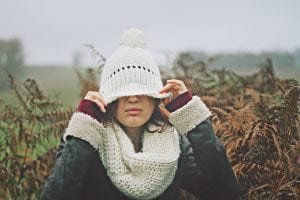 So, you find yourself stuck and frustrated with have no idea where to start in getting yourself back on track. Not fun, right?!?! NOPE! You feel like you've tried everything , yet  still at a dead end! Here is where we make it simple and get empowered with a structure that will have you FINALLY moving forward. HERE WE GO!!
Question 1 ~ What is working?
First look at what's working. It is always a much more empowering space to come from when you can see the positive. What that looks like when working on your diet, could be realizing that you are at a point in your life that you know you need a change. What else could be working is knowing you have someone in your corner which could be knowing you have family support. Also, you may know of someone who can help you meal prep and you live near a gym that has classes that sound like something you would like. You have great resources! This will get the ball rolling and get you excited to start!
Question 2 ~ What is not working?
So, what is not working? Well, I ask you! It could be those things above that I just talked about. You might be rolling your eyes and saying to yourself…"Wait, what?? What do you mean?"  Here is the deal. You may NOT be doing anything about those things mentioned. In other words, you're not taking action and that is not working. Of course you have all kinds of reasons and excuses why you are not taking actions around something that you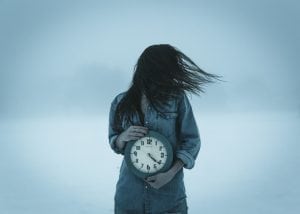 say is important to you.
Your time management is not working. You have a crazy schedule and I don't have time to meal prep or go to the gym. You are bored with your food and you find working out boring. Something else that might not be working is your health. Your health might be at risk if you don't make a change. This DEFINITELY does not EVER work!
Question 3 ~ What is missing?
With this question you might look at why you are not taking action.  A great place to start is really getting to the heart of why you're doing what you're doing. What would be missing is your connection to your commitment. With no connection, you see no opportunity in taking action. You say that you're committed to something but you are not taking actions around that commitment.
For example, you say that you are committed to making a change in your lifestyle and you know that your health is at risk with your current lifestyle. You are aware of all the resources that you have to support you in making the necessary changes. Yet you have done nothing in making those changes happen. Most likely because of the reasons and excuses we talked about in question 2.
Getting clear on the connection to your commitment could look like realizing the impact on your LIFE if your health doesn't change or realizing that your kids are watching you as their role model and that there is a chance they will follow your footsteps. Those are just a couple of examples to help you understand how to look for your connection.
Question 4 ~ What can I put in?
Once you are clear on the connection to your commitment, you can then as yourself, what what can I put in? So, here you could go back to your resources and start to take ACTION! You know you find working out boring. What kind of workout have you not tried yet? Would going with a friend make it fun? Give yourself a deadline to call that person about meal prep and set up a call to find out more. Get yourself a day planner and schedule out your days so you have a visual of where you can plug in your new lifestyle changes!
Wrapping It Up!
Those are 4 questions to ask when getting yourself back on track with ANYTHING in your life! We tend to make life way more difficult that it needs to be and we more times than not are looking outside ourselves as the source of things not working or when we are stuck. When you start to be responsible and look right there, within yourself, that is when life moves. With structures like this, we can get ourselves back into taking action and creating a powerful life that things happen when we say they are going to happen!
I hope you were able to get something for yourself from this "Getting Your Daily Diet Back On Track" series. If there is something that you want to know more about, PLEASE reack out and let me know. I am always looking for new ideas to create new series around.
Wherever you are at, just know that you got this and always remember that there is NO doing it alone! If you saw something for yourself and need a little extra support, reach out here and let talk!
Watch my video below and take notes to get yourself set up powerfully to get yourself back on track!
Much Love,
Coach KMA